The Motorola Razr 5G, which is rumored to be released in 2020, has hit a bright spot where news of the phone's launch will take place on September 9, this time a leak appears in the form of an animated GIF that reveals the launch date of the Motorola Razr 5G.
The latest teaser comes from The Verge site, which means that Motorola is really likely to release a new foldable smartphone on September 9, and if you forget we will review the main things that have been circulating for the leaks of the Motorola Razr 5G or Motorola Razr 2, the name cannot be confirmed.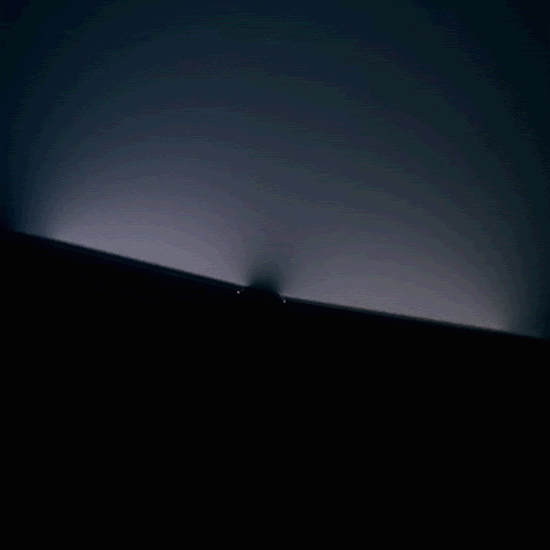 There are no official confirmations from Motorola but the rumors that have appeared online so far let us easily understand what its characteristics will be. The heart of this smartphone should be the Qualcomm Snapdragon 765G SoC, a mid-range solution that integrates 5G connectivity inside.
Another indiscretion that emerged concerns the allocation of onboard memory, which should increase from the 6GB of the model now on the market to 8GB; also increased onboard storage which will go from 128GB to 256GB.
The camera compartment could also change, with options of a 48MP front sensor and a 20MP rear sensor, as well as the screen that would see the diagonal increase from the current 6.2 inches to the expected 6.85 inches. The battery should also increase in capacity, so as to better cope with the expected increase in consumption given by 5G connectivity.
There is no information about the price of the Motorola Razr 5G yet. It is clear that it will not be cheaper than the first Moto Razr, as the technology of flexible displays is now evolving and production is very expensive. Therefore, the price of the new device may go on sale at the same price as another "folding" competitor Galaxy Z Flip.
Do not forget to follow us on our Facebook group and page to keep you always aware of the latest advances, News, Updates, review, and giveaway on smartphones, tablets, gadgets and more from the technology world of the future.