If you have to choose one of these three smartphones to buy, we personally recommend everyone to buy the
Redmi K60 Pro
. The reasons I gave are as follows, you may wish to refer to them. For the comparison of the core configuration of these three devices, please refer to the figure below.
Reason 1: Among the three smartphones, the performance of the Redmi K60 Pro is the best. The performance combination of this phone is "second-generation Snapdragon 8 mobile platform + violent engine + LPDDR5x + UFS 4.0", while the other two phones use "LPDDR5 + UFS 3.1 + first-generation Snapdragon 8+" (Redmi K50 Extreme Edition) and "Furious Engine + LPDDR 5 + UFS 3.1+ Snapdragon 8+" (Redmi K60) performance combination.
Reason 2: Among the three mobile phones, the K60 Pro has the strongest camera capability. If you are a photography enthusiast, I suggest that you give priority to the Redmi K60 Pro, which is more suitable.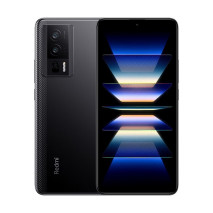 Reason 3: In addition, the phone also uses a 120 Hz refresh rate OLED material 2K screen, 5000mAh battery, and 5000 square mm VC liquid cooling, and supports 120W fairy second charging, 30W wireless second charging, NFC, Infrared remote control, Wi-Fi6, and X-axis linear motors, etc., can be said to have everything that should be available.