One week ago, UMIDIGI launched the global entry of A5 Pro, the latest entry smartphone with ultra-wide angle triple angle, for $99.99. In the first 2 days after launch, more than 10,000 units of UMIDIGI A5 Pro were sold. The number is amazing for UMIDIGI which is chasing other Chinese top brands at a fast pace.
Now, a video of dismantling the UMIDIGI A5 Pro has been posted on YouTube and reveals several interesting details about the UMIDIGI phone. From the video, we can first see that the A5 Pro has a triple slot design and can support dual standby 4G and an expandable microSD card at the same time. Then we find a lot of adhesives that seals the glass again, so you must first heat the back to soften the adhesive and then remove it. After removing the rear glass panel, a 4150mAh battery is placed inside.
The video reveals, in addition, that the extraordinary feature of UMIDIGI A5 Pro, the configuration of the ultra wide-angle triple camera.
As we can see, the triple camera includes a 16MP Sony IMX398 as the main sensor with a large aperture of f / 1.8, a 5MP depth lens to create a bokeh effect and an 8MP to 120 ° ultra wide-angle lens to provide a wide-angle mode. Unlike the fake triple camera of another brand, but without the specific feature, the three lenses of the UMIDIGI A5 Pro have their own function.
The processor is also highlighted in the video. In the entry-level segment, some of the major brands, such as Huawei or Oppo entry-level phones, usually have Snapdragon 450 or 625 as the processor. But UMIDIGI A5 Pro has a better one, it has been shown that the Helio P23 with can perform better than Snapdragon 450 and 625, as you can see the AnTuTu reference point in the following image.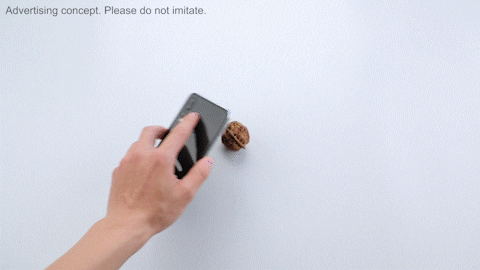 At the end of the video, to show the robustness of the UMIDIGI A5 Pro, UMIDIGI even uses the A5 Pro to break a walnut and still remains intact. Now I put the link so you can see the full video.
Overall, we can see the solid design inside and outside of UMIDIGI A5 Pro. And as the most affordable phone with ultra wide-angle triple camera, UMIDIGI A5 Pro has already escalated the craftsmanship standard of entry-level phones to a new level. You can know more about the device and join the Giveaway by heading to the official website.