Xiaomi Max has finally released today. This smartphone has 6.44inch as we expected before, i guess many mi fans has started to wait for its official sale. Right now i will make a review about this Xiaomi Max. Then you will see if it's worth to buy.
Xiaomi Max Antutu test:
This time Xiaomi Max has leaked the news that it will have 6.4inch 1080p display, and it is powered by Snapdragon 652 Octa core 1.5Ghz, and it will provide RAM 2GB ROM 16GB internal storage. Many users think it will be xiaomi max lower version.

Watch first video about its design:

Until now, GeekBench has leaked the latest antutu test score. It shows it has RAM 3GB, it seems it will be powered by MSM8952 processor, similar to the Snapdragon 617 processor of HTC One A9. But Xiaomi max show snapdragon hexa core 1.4Ghz processor. Therefore, it will be powered by Snapdragon 650 processor probably.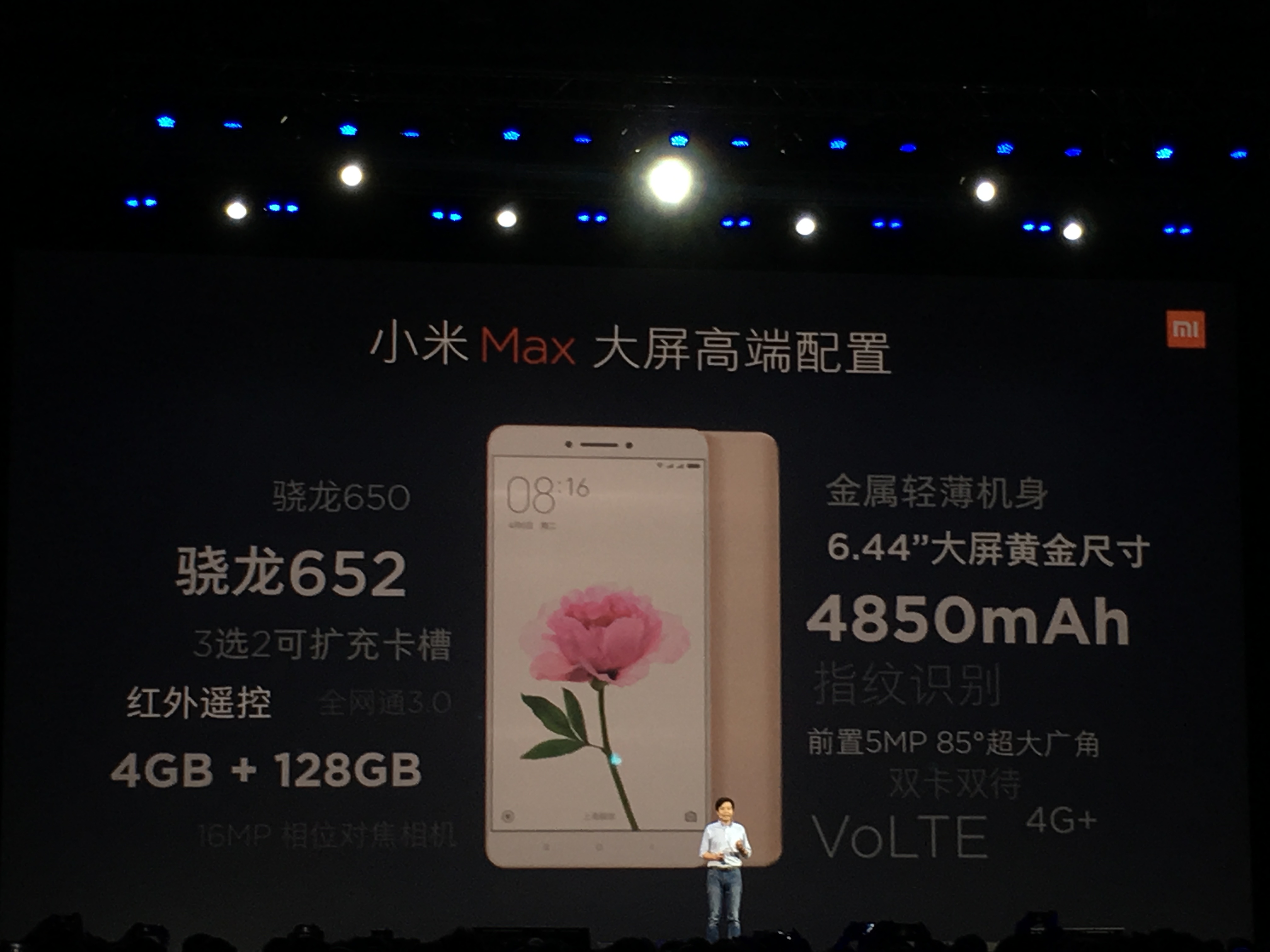 Xiaomi Max Review:
Leijun claims that Xiaomi has 6.44inch screen which has been thought twice. Because 6inch screen is not enough to make us amazed. 6.8inch or 7inch screen is too big to hold in one hand.
Xiaomi Max is the one that can be put in the pocket and it is good for your eyes to chase the tv plays, go shopping, play games, watch GPS, do office work. Xiaomi Max has also used all metal body and thin design. 2.5D glass, 7.5mm body design have nice handing feeling with one hand although it's a little large.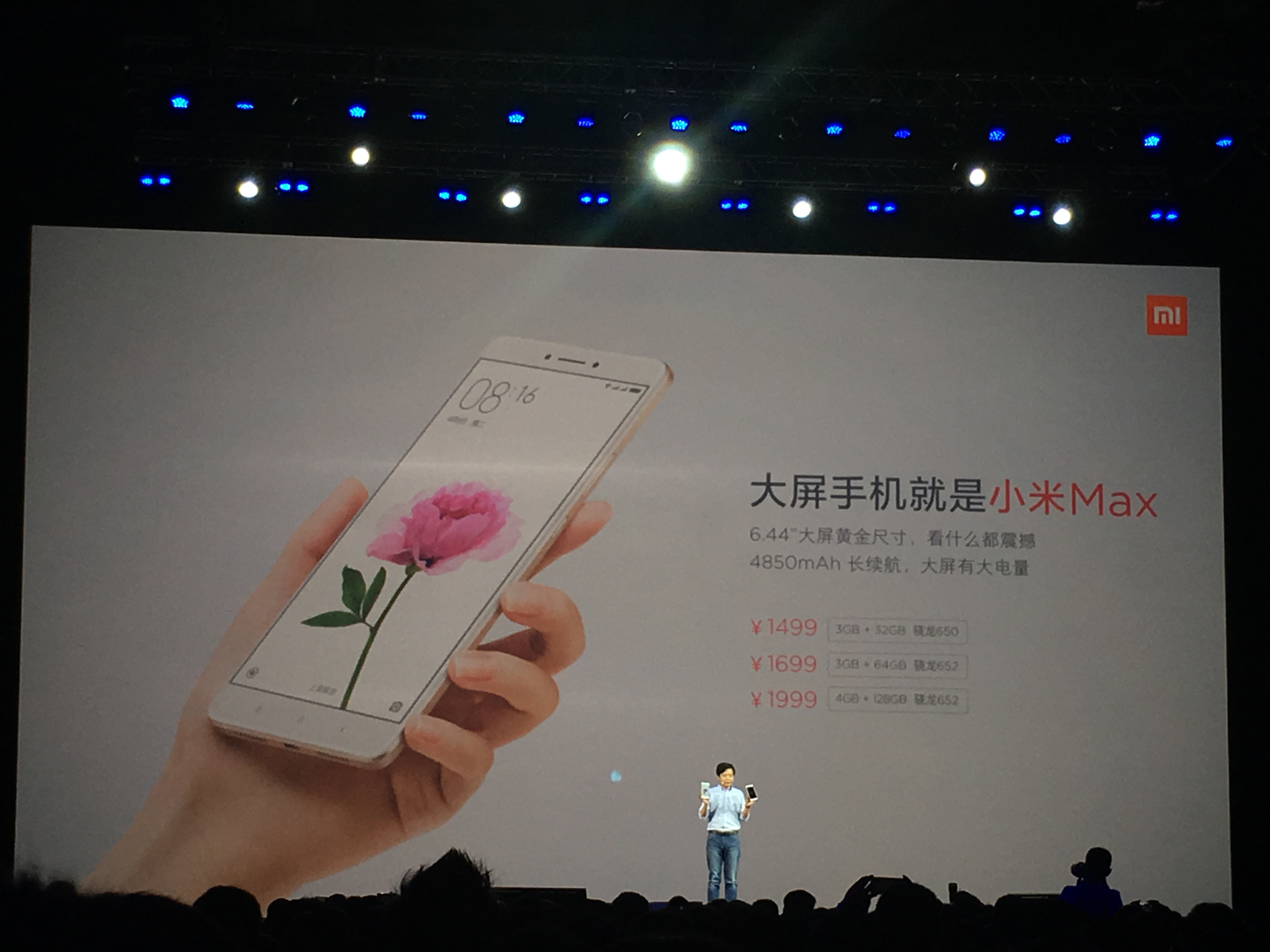 In addition, MIUI has optimized single-hand pattern, floating ball, especially for Xiaomi Max.
Xiaomi Max Battery Test VS iPhone 6s plus, Huawei P8 MAX :

In this conference, Xiaomi Max has three colors, gold, silver and grey. and it has confirmed to be powered by Snapdragon 650/652 processor. RAM 4GB ROM 128GB, 5MP front camera, 16mp back camera. It has back fingerprint scanner, dual sim card, dual standby, VoLTE. It's built in 2in 3 sim card slot expansion to 128GB. In addition, Xiaomi max has 4850mAh big battery. It can watch video in 14 hours according to the official.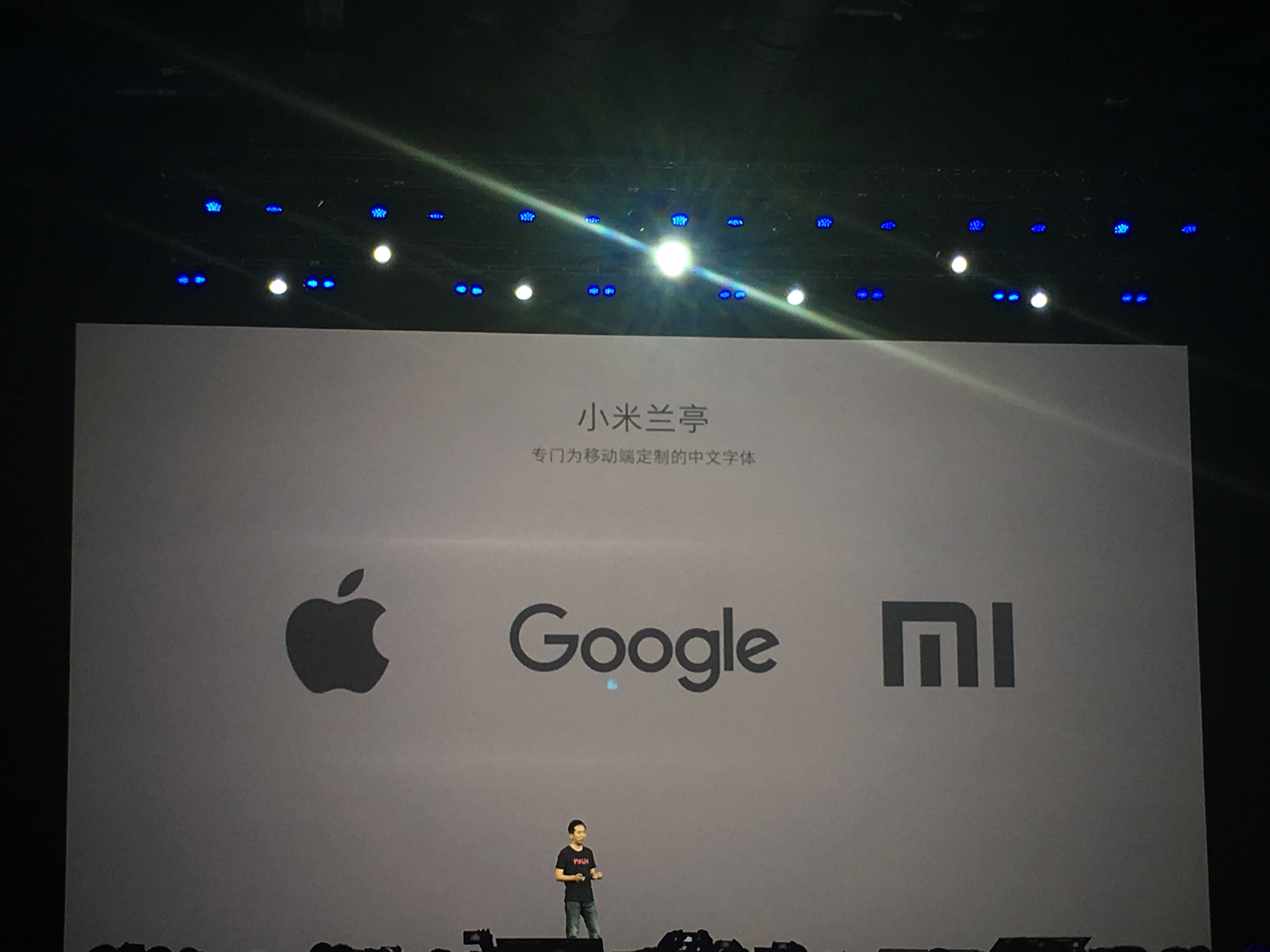 Xiaomi Max started to preorder tonight. And it will sell at least 100,000 units next Tuesday only for 32GB version, 64GB version has not released the selling date. There are three versions, Snapdragon 652 + 128 gb + 4 gb gb sold 1999 yuan, Snapdragon 652 + 64gb + 3gb configuration sell 1699 yuan, 3gb + 32gb + configuration to the sale 650 yuan to 1499 yuan.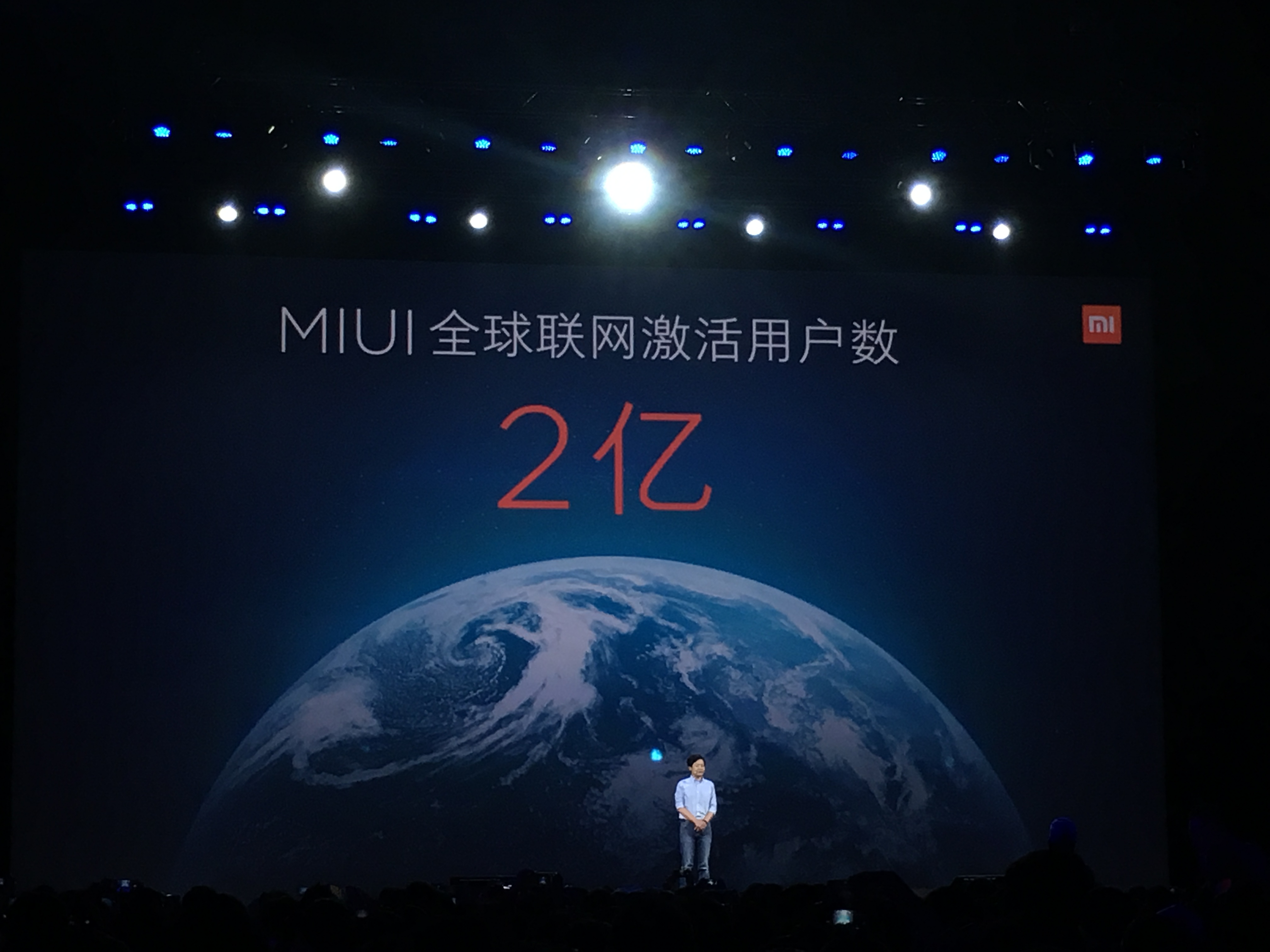 MIUI 8 :
Xiaomi has also released MIUI8 OS. Before it, Leijun has shared MIUI news that over 0.2 billion people has used MIUI, and it has become the most active users in android smartphone. Leijun thinks Xiaomi smartphone and MIUI have become the new generation mobile Internet platform. MIUI will release the developer version on June 17 which can be likely to support the models after Xiaomi mi2. More news will be reported here.