In the past week Chuwi announced that beginning of mass production of it first crowfunding project, Chuwi Surbook from Indiegogo. That Microsoft Surface Pro 4 impersonator break Chuwi's goal for 2000%, bakers found the Surbook was a great competitor against Microsoft and Apple's professional grade tablets.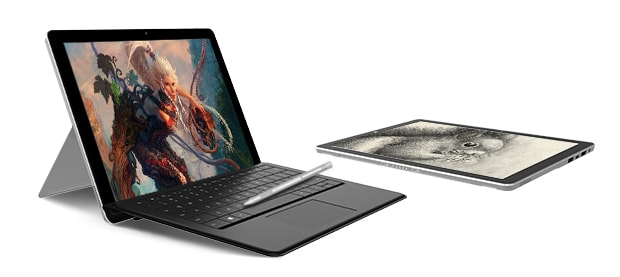 Design
This midrange tablet/laptop hybrid is inspired from the Microsoft Surface Pro 4, has a metal chassis and a IGZO screen, ports and buttons are on each side, and below there's a docking port. In theory, the docking system works in the same way it did on the Chuwi Hi10 Plus, both use a magnet strap to attach the cover-keyboard.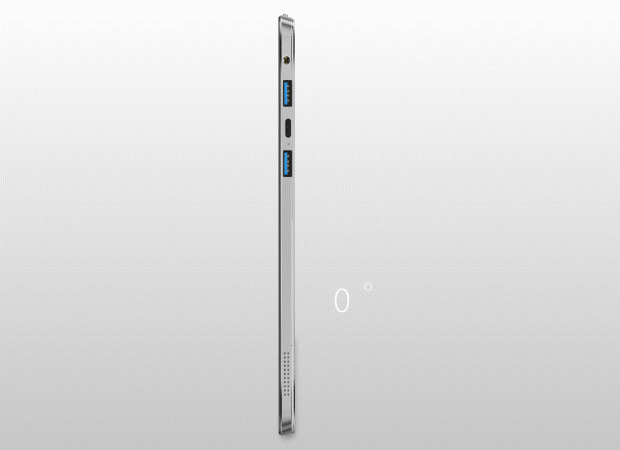 Surfbook integrated kickstand
Hardware
The Surbook sports a fanless processor from Intel, QuadCore Celeron N3450  Apollo Lake at 1,1GHz – 2,2GHz (turbo mode), paired whit 6 GB de RAM DDR3 and 64Gb/128Gb for user memory (eMMC 5.0) this give plenty of proccesing power to fulfill the needs for home user or students, or professional with a tight budget.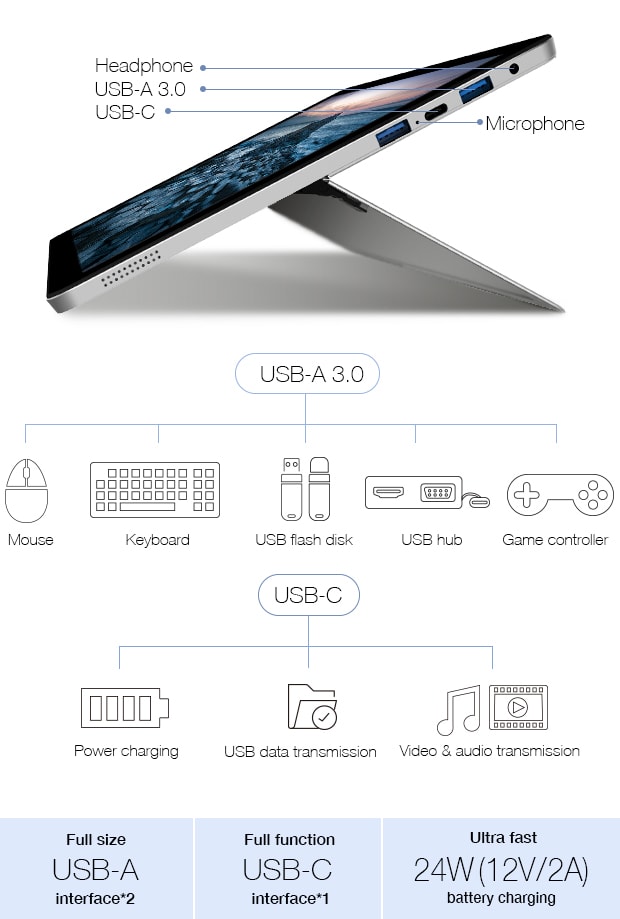 It comes with a topnoch display, a IGZO 12,3″ screen @2736×1824 píxels and 450nit. has a 99 percent Adobe sRGB and a 77 percent Adobe RGB match. Compare that to the Surface Pro at 97 percent and 75 percent, respectively, and the Chuwi Surbook has a more color accurate display than Microsoft.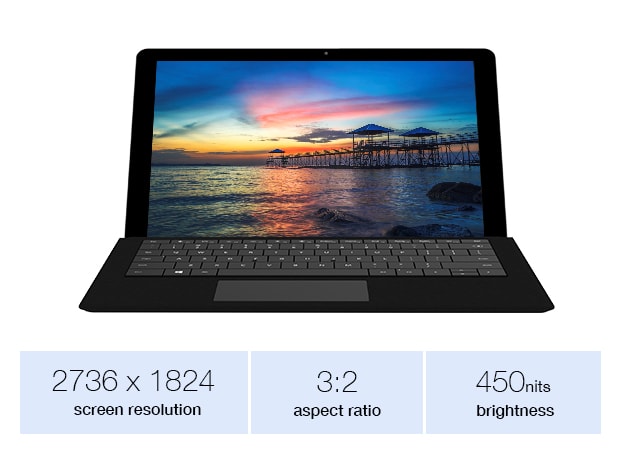 For wireless connection, has double band WiFi a/b/N – AC chip and Bluetooth 4.0, for connectivity ports you can find one USB Type-C, two USB 3.0 Type-A, 3.5 mm audio jack , micro SDXC card slot.
Has an arrangement of two cameras, a front facing 2.0mpx for Skype and a 5.0mpx at the back.
Windows 10 (Home) is present as operating system, if the Surbook share almost the same specs than the LapBook 12.3, then Ubuntu could be ported to this transformer.
Review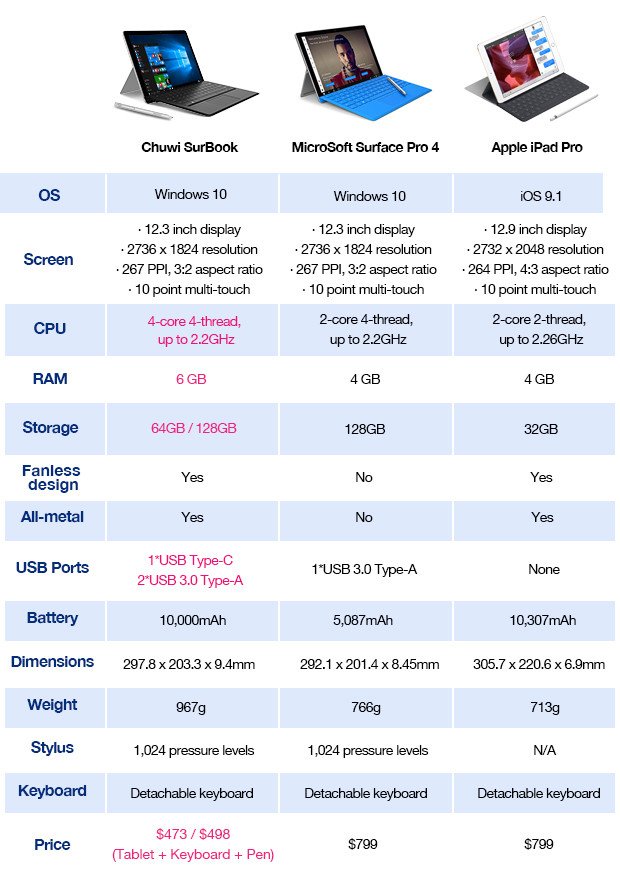 Whether it was watching series on Netflix, playing some casual games, or writing in Microsoft Word, the Surbokk is a satisfying experience for light computing needs. Because of the Intel Celeron chip, there is no fan making this a silent system. Maybe can get warm sometimes, in case of load, but there's no an issue since the hardware in on the tablet not in the keyboard.
Most user will find that the price tag from Chuwi's will be a winner here, against Microsoft and Apple.
Conclusion
For teenagers, students, and those on fixed budget the Chuwi Surbook is the best from the company yet. Thinking on Chuwi's line of products, while the Hi13 is perfect for the pen experience and the LapBook 14 is larger, we found the Surbook's new features gives superior performance when facing both models. You can find a presale on Gearbest at this moment, just use VIPTableta13 as coupon code so you can grab this gizmo at  $462.86. 
Update on Sept.5:
Use coupon code: Intel03 to catch Chuwi Surbook 128gb at $419.99