In October 2018, Xiaomi Youpin launched a Qingping air detector through crowdfunding for 599 yuan and today, Qingping announced a new air quality monitor called Air Detector Lite, which measures five major air quality indicators with high precision. Besides, Qingping Air Detector Lite is a Bluetooth gateway and is made in a very compact case, that is also compatible with Mi Home platforms, in addition to Apple's HomeKit.
In detail we find ourselves before a small gadget manufactured by Qingping whose dimensions do not exceed 63.6x46x54.6mm, providing a weight of just 143 grams. Its structure is made of ABS plastic and adds a front screen where we can view the data.
Among its characteristics, this detector is capable of measuring all types of particles present in the air, as well as temperature and relative humidity. To be exact, it is capable of measuring CO2 and PM2.5 and PM10 particles, also counting on VOC and formaldehyde detection.
As we can see, its upper slider able to visualize all this data in a precision range of between 0-50ºC, 0-95% relative humidity (RH), 0-5000PPM of carbon dioxide, and 0-500ug / m3 of PM2.5 particles and PM10.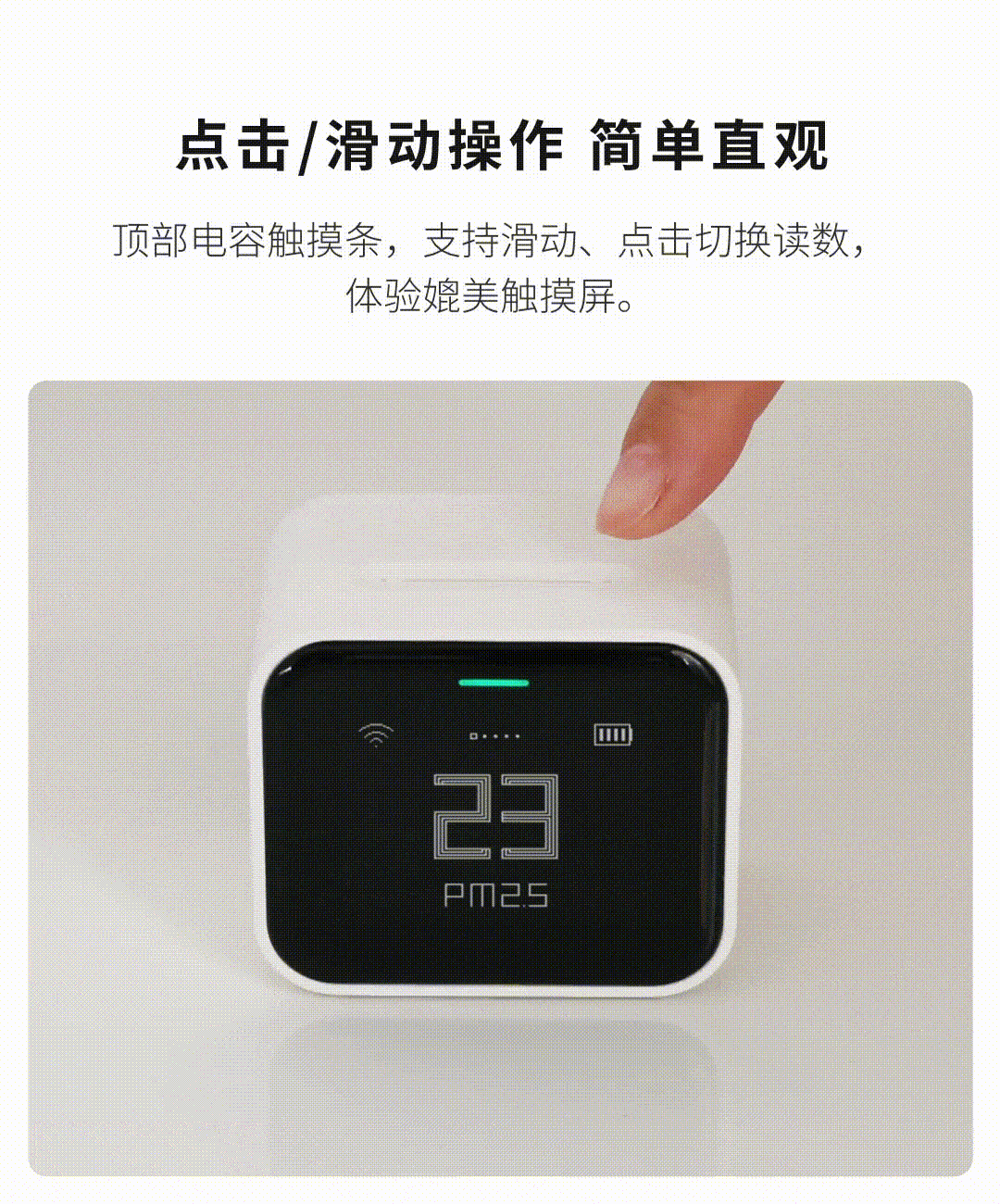 But the best of all is its intelligent function that allows us, through its WiFi and Bluetooth connection, to view all this data from our smartphone. And, as small and simple as it may seem, this air quality detector has support for the Mi Home and Apple HomeKit platforms.
The price of this new Qingping Air Detector Lite is 399 yuan (about 60) and at the moment it is only sold on Xiaomi's crowdfunding platform.
Do not forget to follow us on our Facebook group and page to keep you always aware of the latest advances, News, Updates, review, and giveaway on smartphones, tablets, gadgets, and more from the technology world of the future.